Project
The Glass House Dots Obsession
Influencer Event.
Commissioned by the Philip Johnson Glass House // Yayoi Kusama.
THE ASK
To celebrate and highlight Yayoi Kusama's site-specific art installation "Dots Obsession – Alive, Seeking for Eternal Hope" at the Philip Johnson Glass House, Melting Butter Studios was commissioned to curate and produce an influencer event aiming to create social media buzz around the exclusive, limited-time exhibition.
Bringing together over 50 notable influencers from the art + design world, we created a contemporary Japanese themed event inspired by Yayoi Kusama's works that included a curation of food, drink, styling and music making the atmosphere unforgettable and the experience too beautiful not to share.
THE RESULTS
300+ Instagram posts
3.6 Million+ Social media impressions
500K+ Social media engagements
WHAT OUR CLIENTS SAID
"We commissioned Melting Butter Studios to create an amazing experience of artist Yayoi Kusama's Dots Obsession installation and the Glass House through an influencer event. The team went above and beyond to create the most gorgeous event with delicious catering and drinks, beautifully presented, subtle and on point décor, as well a fantastic group of influencers all in a seamless production with excellent press coverage. The team's attention to detail, organization, and creativity is impressive and delivered far above our expectations. I could not recommend the team enough."
— Christa Carr, Communications Director, The Glass House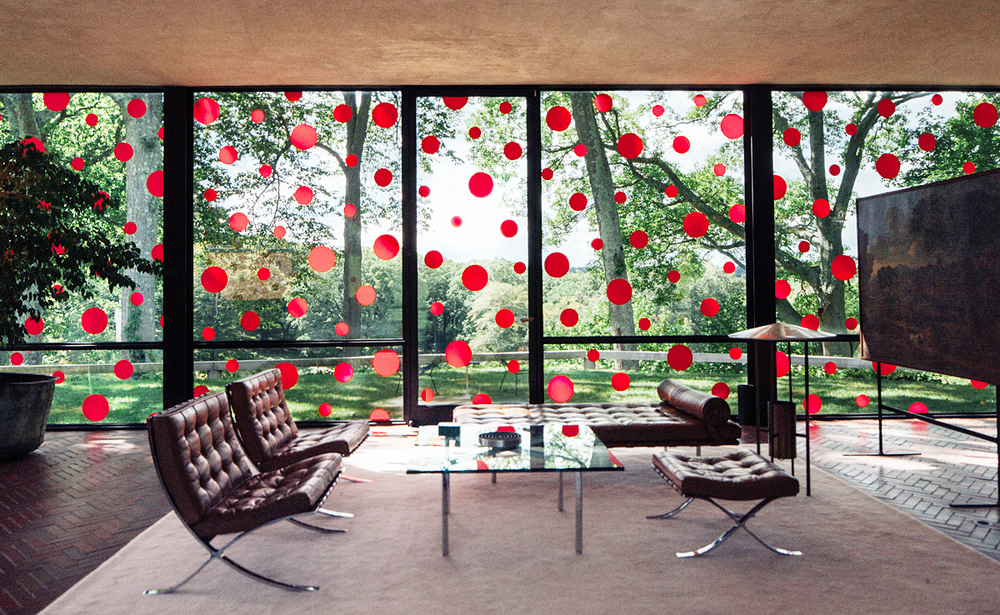 "Instagram blows up over Yayoi Kusama's dotty makeover of Philip Johnson's Glass House"