Project
#GlassHouseONEthroughZERO
Influencer Event.
Commissioned by the Philip Johnson Glass House // Robert Indiana
THE ASK
To celebrate and highlight Robert Indiana's site-specific art installation "One Through Zero" at the Philip Johnson Glass House, Melting Butter Studios was commissioned to curate and produce a memorable press and influencer event aiming to create buzz around the exclusive, limited-time exhibition.
Bringing together over 50 notable influencers from the art, design + fashion world, we commissioned food artist Laila Gohar to develop a food installation that represented Indiana's inspiration for One through Zero — the edible phases of nature and life.
SELECTED RESULTS
"Thoughtfully presented"
— Vogue USA
"The event artfully presented as a series of symbolic references towards the human life cycle"
— designboom
"An unforgettable experience"
— Champ Magazine
"Numbers fill my life. They fill my life even more than love. We are immersed in numbers from the moment we are born…."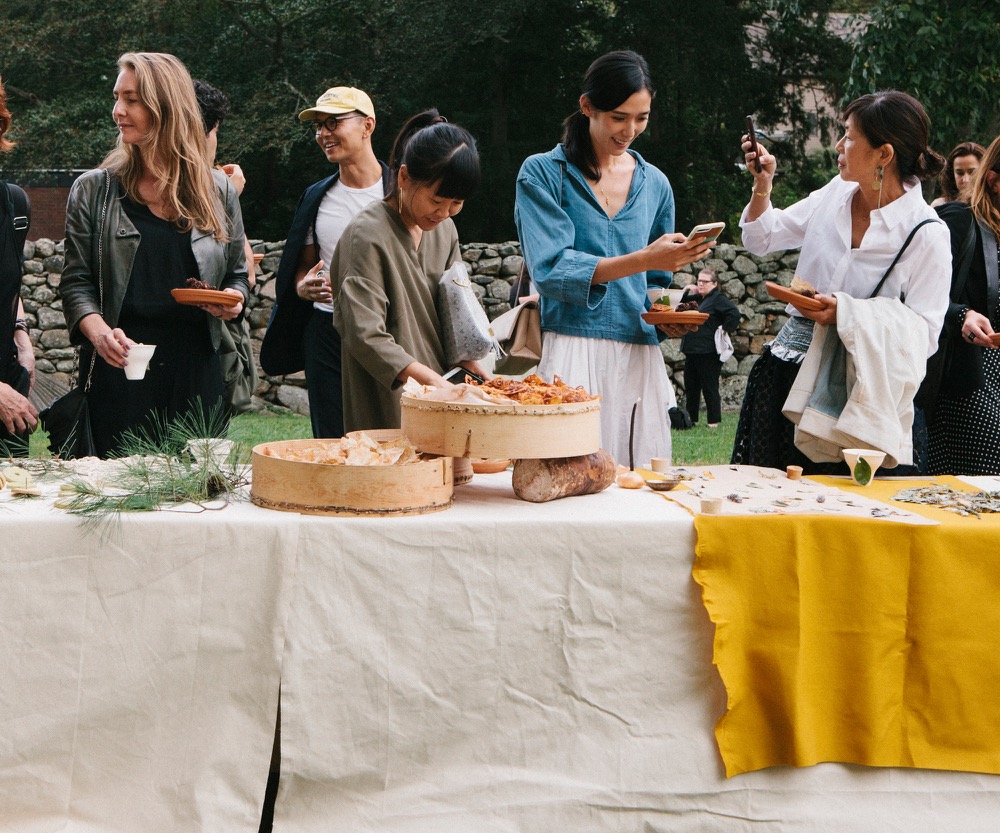 Food Artist, Laila Gohar
Indiana has stated that each number represents a stage of life, beginning with ONE (birth) and continuing through NINE (old age) and ZERO (death).
Inspired by the structure and its natural surroundings, six different installations that relate both to numbers (a reoccurring theme in Indiana's work) and nature, to illustrate the life cycle of a plant, were created.
Zero (Dirt & Death)
Pulverized chocolate representing soil and decomposition (Cacao, Brazil nut, Coconut sugar)
One (Seed & Birth)
Seed brittle representing the beginning of life (Sesame, Black Sesame, Nigella, Wild Thyme Honey)
Three (Sprout & Development)
Three (Sprout & Development)
Pine needle shortbread representing the first visible sign of life (Pine needle, Butter, Buckwheat Flower, Eggs, Vanilla Extract)
Five (Root & Growth)
Dehydrated root vegetables representing the moment plants take hold within the earth (Yam, Beet, Taro)
Six (Flower & Youth)
Edible flowers & herbs crystallized in vanilla bean sugar representing the blossoming phase (Lemon balm, Shiso, Purple Basil, Geranium, Sage, Anise Hyssop)
Eight (Fruit & Maturity)
Fig tart with fig leaf creme patisserie representing the fruits of life (Fig, Fig Leaf, Cream, Egg, Flour, Sugar, Lime Zest)